Welcome to the website of Farnborough Old Boys Guild Football Club, founded in 1932 and affiliated to the Kent County FA.
We hope you enjoy your visit.
RESULTS
Sunday 24th January 2021
Friendly

Lads of the Village Super Vets
P - P
Saturday 23rd January 2021
FIXTURES
Saturday 30th January 2021
Sunday 31st January 2021
Sunday Res. v.
No fixture
Vets v.
Charlton Rangers Vets
MATCH POSTPONED
Coronavirus
Senior Vets v.
Sanco Super Vets
MATCH POSTPONED
Coronavirus
NEWS
Roger Abbott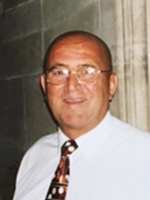 We are deeply saddened to hear that Guild Honorary Vice President Roger Abbott passed away on Wednesday 13 January.
Many of the Guild's older members will remember Roger with affection and respect.
Our condolences and thoughts go to his family and friends.
As well as being a player, assistant manager with Dave Edwards' First XI and a life Vice President, at FOBG, Roger was President of Cudham United Football Club, held honorary positions with both the Kent County League and Orpington, Bromley and District Sunday Football League and was a distinguished referee for the Kent FA.
The Chairman of the Kent County League, Gavin Hoare, paid the following tribute:
Very sad news indeed, and another of the great football family we have now lost. Everyone at the League would like to send their condolences to the family and everyone that knew Roger. This is another tragic loss. Roger was also a long term committee man and held an honorary position with the League. I will ensure suitable tributes are made to a very honourable man.
Our President, Ian Couchman, remembers him thus:
Roger always had a smile and was always interested in what the club was doing.
He has left his mark on the club and all those that knew him.

RIP our friend ROGER
Dennis Jarvis
Further tragic news came with the death of Dennis Jarvis, aged 87, last week.
Dennis spent many Saturday mornings helping out around the clubhouse in readiness for the day's matches and is fondly remembered by the longer serving Guild members.
Again, our sincerest condolences to his family and friends.
NHS COVID-19 Contact Tracing App
Download the the official NHS COVID-19 contact tracing app HERE.
Our Social Media
As well as our website, we have an official presence on Facebook, Instagram, YouTube and Twitter. In addition, most of our nine teams have their own Twitter accounts.
FA CHARTER STANDARD

FOBG has held FA Charter Standard Adult Club status for several years now. This is official recognition by the Football Association given to non-league clubs that have demonstrated that they are well run and sustainable. It also recognises the club's commitment to coaching, player and coach development, and the raising of standards of behaviour in the game.
The benefits of having Charter Standard status include:
Use of the FA Charter Standard Logo
Enhancement of funding applications and bids
Kit and equipment grants from the Football Foundation
Exclusive workshops
Starter pack, including posters, codes of conduct, certificates
This represents a major step forward in the development of Farnborough OBG FC and illustrates the ambitions of the club to develop further both on and off the field.
Many thanks to Malcolm Poynter for his hard work in achieving this recognition for the club.
More information regarding FA Charter Standard status.